A Brace of Perfect Reviews
This year, John Bosco, the patron saint of publishers (who knew there was a patron saint of publishers?!), has already been at his most magnanimous, favouring us, through the ministrations of two august critics, with two of the most spectacular reviews we could have hoped for. Not for us the onerous task of desperately scanning the column inches for something vauguely positive to slap on the back cover of the paperback. Oh no. Ours was but to lay back and bask in the glory of what do indeed seem like divine judgments.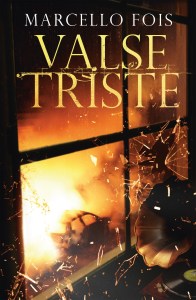 Let us begin with the review for Marcello Fois's Valse Triste from Mark Sanderson, the Sunday Times Crime Club editor:
This is an extraordinary novel, unlike any crime story I've ever read. It conforms to the requirements of the genre — a detective investigates the disappearance of a little boy who has autism — yet, in four sections (Earth, Fire, Water, Air) it takes on a metaphysical, myth-like dimension . . . Imagine one of Andrea Camilleri's Inspector Montalbano books rewritten by Alan Hollinghurst.
Crikey! What a treat when the reviewer reaches for comparisons you hadn't ever thought to make yourself (though there is a quote from Camilleri on the cover of Valse Triste).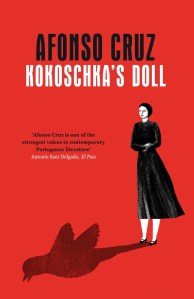 The second review (though first chronologically, if we're being picky) came courtesy of Catherine Taylor, writing in The Irish Times about Kokoschka's Doll by Afonso Cruz. To say she enjoyed it would appear to be the understatment of the year so far:
Afonso Cruz has written a novel par excellence that is destined to become a classic of almost byzantine splendour . . . translated with meticulous care by Rahul Bery . . . Infuriating and impassioned, Cruz, in a labyrinthine tale — at its best worth of comparison with Gabriel Garcia Marquez — convinces that "nothing is more prophetic than literature".
I mean . . . Speechless.
Speaking of Rahul Bery, we are delighted that it is with us that he has published his first translation from Portuguese. And so, we are led to believe, is he. To celebrate, he has put together for us a bookshelf of his favourite translations from that language, including of course, Cruz's "classic of almost byzantine splendour".
So, with 2021 two months old, will these prove to be the two best reviews we get all year? I'm tempted to say they might be, but only so I can finish with PROVE ME WRONG, REVIEWERS, PROVE ME WRONG!
And now I'm going to have some cake.