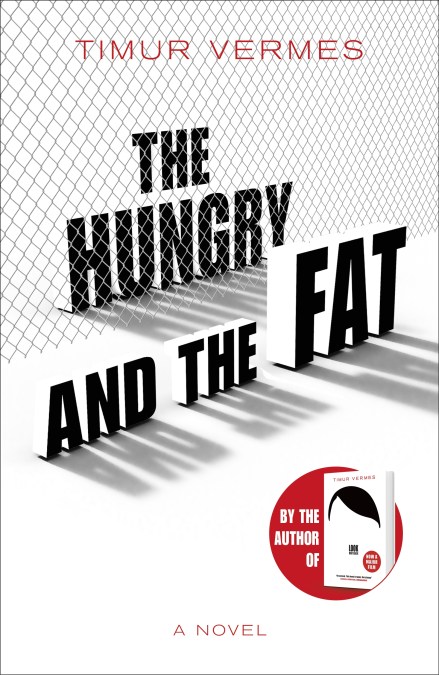 The Hungry and the Fat

By the author of LOOK WHO'S BACK, a radical and bold satire in inequitable times.

"Whizz-bang energy and gleeful imaginative savagery" Sam Leith, Guardian

"More than mere satire, it's a book that engages deeply" Alex Preston, Financial Times

"An immensely enjoyable read" Daniel Hahn, Spectator

"Satirical, sharp, believable . . . Brilliant" Rick O'Shea, RTE


REFUGEE CAMPS IN AFRICA ARE SWELLING

And Europe has closed its borders. The refugees have no future, no hope, and no money to pay the vast sums now demanded by people smugglers. The only thing they have is time.

AND THEN AN ANGEL ARRIVES FROM REALITY T.V.

When model and star presenter Nadeche Hackenbusch comes to film at the largest of the camps, one young refugee sees a unique opportunity: to organise a march to Europe, in full view of the media. Viewers are gripped as the vast convoy moves closer, but the far right in Germany is regrouping and the government is at a loss. Which country will halt the refugees in their tracks?

THE HUNGRY AND THE FAT

A devastating, close-to-the-knuckle satire about the haves and have-nots in our divided world by one of Europe's finest and most perceptive writers.

Translated from the German by Jamie Bulloch


Read More
Reviews
A great book: funny, wicked, tragic
Bolder and funnier than Look Who's Back
Satirical, sharp, believable . . . Brilliant
An outlandish, take-no-prisoners satire that skewers timid politicians, greedy TV executives, and the general public's thirst for global meaning disguised as entertainment. Its plotting is crisp, fast-moving, and entertaining.
The prospect that nearly half a million people are going to show up at the German border becomes a real one. Can they be bought off? Sabotaged? Mowed down? Can a fence be built? Electrified? And how will all this play with the folks back home? The novel starts to acquire a deeply involving game-theoretical aspect . . . [W]ith whizz-bang energy and gleeful imaginative savagery. His achievement is to make this exodus, and the shaming hypocrisy of western reactions towards it, seem altogether plausible
Vermes' ingenuity keeps the pages turning . . . there are powerful insights into the lives and longings of refugees that make this more than mere satire. It's a book that engages deeply.
An immensely enjoyable read