Lars Saabye Christensen
This author is on tour
LARS SAABYE CHRISTENSEN has published a number of novels, poetry and short story collections, his breakthrough coming in 1984 with Beatles, one of Norway's bestselling books still. He received the Nordic Council Literature Prize for The Half Brother in 2001. He has also received the Riverton Prize, the Critics' Prize, the Brage Prize, the Norwegian Booksellers' Prize, the Dobloug Prize and the Norwegian Reader's Prize. His novels have now been published in 36 countries.
Read More
By the Author
A jewel of modern Norwegian literature now hailed as Lars Saabye Christensen's crowning achievement - an intricate and utterly compelling narrative. Christensen is one of…
Events
Lars Saabye Christensen in conversation with Georgina Godwin at the British Library
Knowledge Centre
7th Oct 2019 7:15 pm
Best-known in the UK for his bestselling novel The Half Brother, Norway's Lars Saabye Christensen speaks to Georgina Godwin in a rare UK appearance about his latest novel in translation, Echoes of the City, which traces an Oslo community's slow recovery from a period of crippling austerity following World War Two.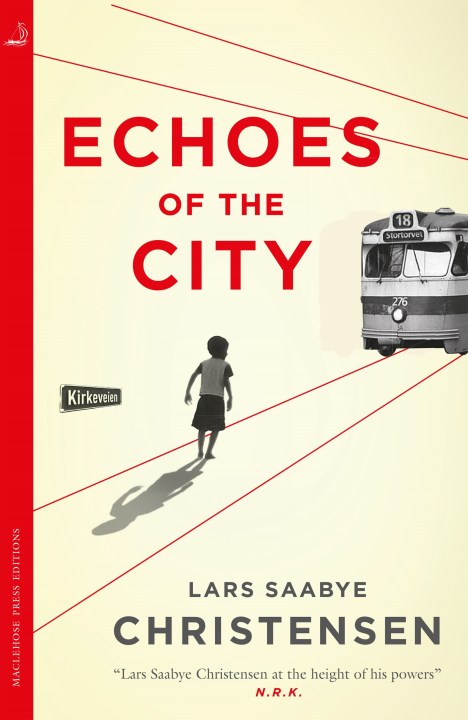 Echoes of the City at Free Word
Free Word
8th Oct 2019 7:00 pm
In this current moment of global austerity, what can we learn from past stories of the cities, communities and families that have rebuilt themselves following economic instability? Join us for an intimate conversation with Lars Saabye Christensen, one of Scandinavia's most celebrated storytellers, Akil Scafe-Smith of RESOLVE, the interdisciplinary design collective behind our new season…